About Surplus Bearings...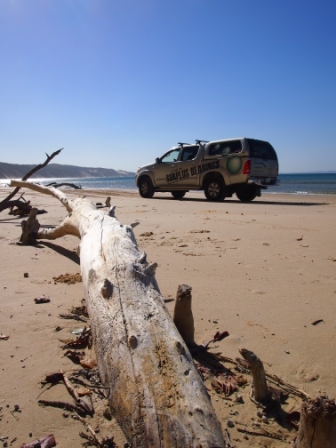 Surplus Bearings was founded by my father Douglas Moore in 1980.
Doug had been working in the bearing industry for many years in various roles and after much frustration working with other companies he came to the realisation that clients weren't getting what they needed.
There was a lack of knowledge from employees who couldn't identify the bearings they needed and often a lack of available stock or willingness to source the stock for the customer. And they were being charged too much.
That's why Doug started Surplus Bearings. By understanding that this is a "break down" industry he wanted to have a company that would help identify the bearings people needed and get the bearings to them quickly at a good price.
In 1986 Doug passed away.
I took over Surplus Bearings which I had been working in for many years and carried on my Dads legacy and expanded the business.
I always say "Tell us what you want and we get it to you, it's that simple …"
'The 5 reasons why Surplus Bearings can help you …'
Using our 67 years experience working within the bearing industry to help you identify the exact bearings you need.. you can't beat years of knowledge and experience to help identify bearings. Our team have a mass knowledge and experience. We also have an extensive library of catalogues and manuals dating back many years to refer too. All this means we're able to identify even the most unique bearings quickly and easily.

Sourcing the bearings for you from over 14,000 lines of stock or from over 100x that from our network of Australian and International bearing companies.. which means that even if we don't have it 9 times out of 10 we will be able to find it for you. We have developed strong relationships with our national and international network, so once we know what you need we're able to do the calling around to locate exactly what you need.

We use our network of freight companies to get your bearings to you on time no matter where you are.. By understanding this is a breakdown industry we work hard to get your bearings to you as quick as possible so you and your customers don't have to wait. We send bearings all over Australia every day and deal with a number of freight companies so we can do the same for you…

New & Old … As well as new bearings we also sell carefully sourced and inspected surplus bearings, so we can always sell to you at below your normal cost, increasing your profits on every sale…

Every bearing that comes through our doors are cleaned, visually & mechanically inspected and tested, re lubricated and re boxed. We are so confident that our bearings are quality that if there is a problem we will replace it and cover the shipping.
So with one call to us we identify exactly what bearings you need, source those bearings for you and get them shipped to you quickly …
And because, as well as new bearings, we supply carefully sourced and inspected surplus bearings we can always sell to you at below your normal cost, increasing your profits on every sale.
Call 07 3808 7494 now …